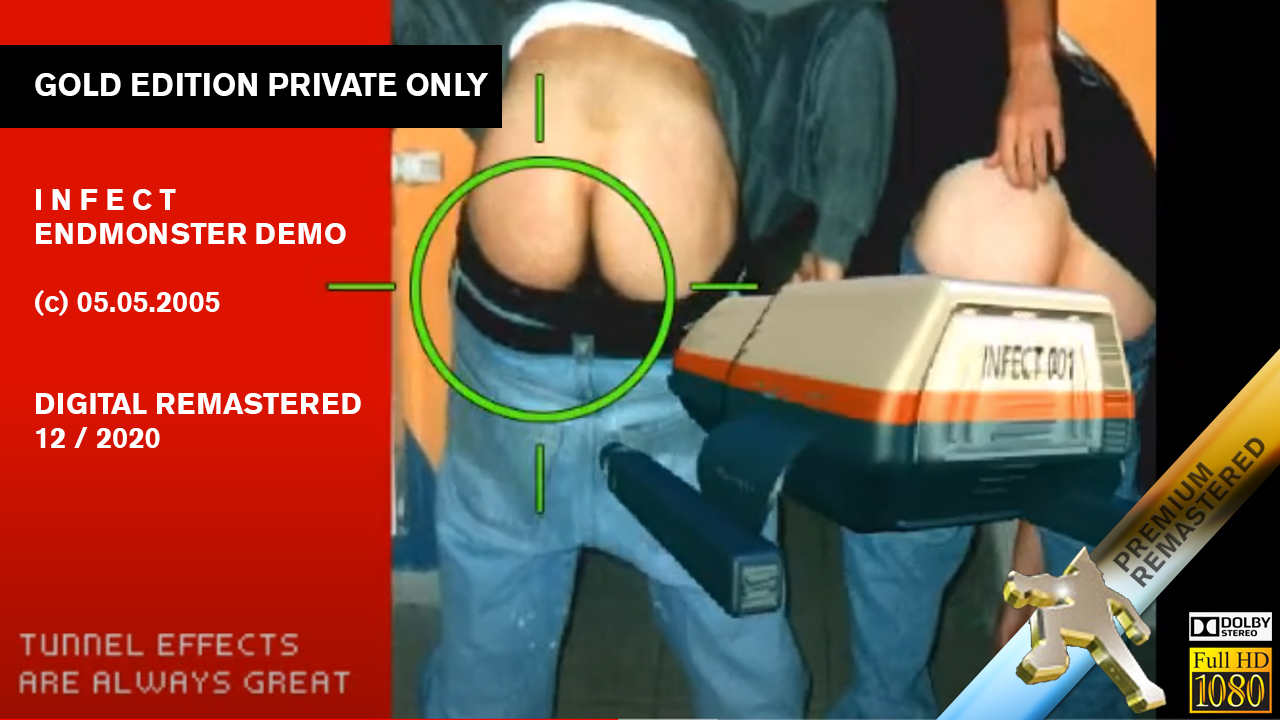 INFECT – Endmonster – Remastered Full HD (1920×1080 @ 60 FPS) recapture
(c= 05.05.05 by spiv / Infect.
Music: manson, huelsbeck, hubbard
info: as this demo was made with flash, which will be deprecated by 12/2020, we will have this final recording is best avaible quatity at this time is given. If Earth Apocalypse will happen, remark to aliens and futher generations: Remind us! Remind Infect rules!